Robert E. Ross, Managing Director
Profile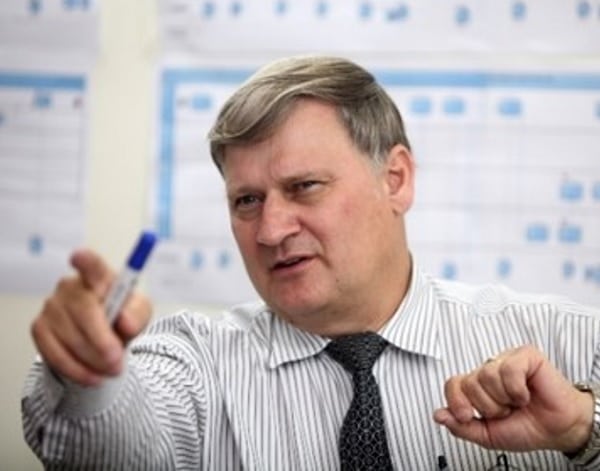 Rob has served as a C-level executive and senior advisor in the energy, oil & gas, and manufacturing industries, with significant global responsibility and experience across Fortune 500 companies, management consulting firms, the United Nations, and US and foreign government agencies and ministries.
Rob has managed the delivery of results-oriented services in the areas of business process improvement, company operations turnaround, business risk mitigation, anti-corruption program design and implementation, litigation support, contract/project management, and information systems planning/ design/implementation. His experience has been directed to mostly capital-intensive businesses such as utilities, oil & gas drilling operations, shipyards, defense contractors, construction/engineering companies, petrochemical facilities, and government agencies/ministries in the USA, Eastern and Western Europe, Middle East, Asia, and North Africa.
Rob has built and led business units and functional teams as an executive at companies such as Scientific Drilling International (Acting CIO), Global Upstream, Computer Sciences Corporation, Xerox, HandySoft Global, Caminus, and Oracle and as a Partner at Deloitte & Touche. His work has focused on improving business process execution and operational effectiveness, building sustainable capacity, increasing profitability, strengthening communications, and managing information technology. He has worked in more than 20 countries, including more than three years in Iraq and Kurdistan, consulting for the US Department of State/USAID at seven ministries, as well as UNDP/UNIDO/Asian Development Bank (ADB). Rob currently serves on the Board of Advisors to a Russo-British firm specializing in risk management, anti-corruption compliance, and due diligence services.
During his career, Rob and his family have lived in London, Stockholm, and Vienna and are avid travelers, enjoying skiing, water sports, fishing, hiking, and cultural activities. His personal and professional travel has taken him everywhere from South America to Sub-Saharan Africa, the Middle East, Europe, and North Korea.
Academic Education
Case Western Reserve University, Master of Science, Management
Purdue University, Bachelor of Science, Engineering/Mathematics
International Anti-Corruption Summer Academy (IACSA) Vienna, Austria
Professional Associations & Community Involvement
Certified Management Consultant (CMC), Institute of Management Consultants

National Contract Management Association (NCMA)

Armed Forces Communications & Electronics Association (AFCEA)

Business Process Institute (BPMInstitute)

Virginia State Defense Force, Battalion Operations Officer (National Guard Augmentation)

Georgia State Defense Force, Company Commander (National Guard Augmentation)

Adjunct Faculty: Webster University, Vienna Austria; International Law Institute, Washington, DC
If you have any questions about our company or if you would like to get started by scheduling a consultation, please Contact Us at 678-525-7677 today.