Quality-Driven Methodologies and Approaches Used On All Engagements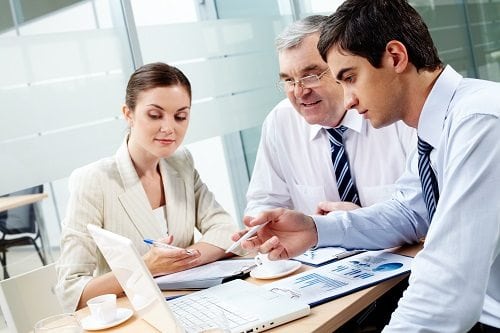 GEC professionals approach each assignment with the creativity, objectivity, and technical capability to maximize the value of our services. GEC utilizes best practices on all of our engagements manifested in our Business Solutions Methodology (BSM)™, Baseline Control Management (BCM)™, and Baseline Quality Assurance (BQA)™. Whether analyzing/revising business processes or rendering industry/functional expertise and advisory services, our efforts utilize stringent quality initiatives. "Checkpoint Reviews" of progress with our clients, use of cost and schedule control disciplines, and application of structured work plans and documentation guide the planning and execution of our engagements. We employ Earned Value Management (EVM) approaches on all of our engagements.
Many software vendors today have strategically chosen to focus on product development and sales, leaving consulting and implementation services to third parties. Very often, clients procure disparate systems that require integration. GEC teams with software vendors and our clients to yield "win-win-win" scenarios. Systems implementation and integration need not be excessively costly or painful.
GEC is about developing skills and people.
Business Process & Operational Improvement
Business markets today face a challenging landscape with shifts in economic condition, deregulation, consolidation, restructuring, increased operational scrutiny, and stringent environmental requirements. GEC works with our clients to navigate through these dynamic conditions. Using GEC's proprietary Business Process Analysis and Management (BPAM)™ and Business Solutions Methodology (BSM)™ approaches, we analyze and revise work processes, policies, and procedures utilizing disciplined and auditable tasks. We partner with our clients to identify improvement opportunities and implement industry best practices with minimal disruption to operations.
Anti-Corruption Support Services
GEC Consultants work with client resources in small teams to conduct structured risk and corruption vulnerability assessments of targeted administrative and operational functions at the detailed execution level. Review and evaluation of the organizational, political, and legal frameworks allow for "Top Down" meets "Bottom Up" identification of corruption exposure. Rule of Law Compliance, Resource Threat, and Corruption Threat Assessments are essential components of our services. Implementing processes to monitor "Nodes of Corruption" in conjunction with legislative, judicial, and investigative practices provide the foundation for managing the risks of corruption to organizations and society.
Contract/Project Management Systems & Procedures
GEC assists clients utilizing a proven, results-oriented approach to conduct structured risk assessment of capital intensive projects to define and implement the contract, organization, and systems/procedures strategies for management of capital intensive projects. Engineers, materials managers, contract & procurement officers, project managers, and accounting resources work with GEC professionals to identify and document risks inherent in projects such as: water/waste treatment plants, electric & power generation/transmission, manufacturing & processing plants, hospitals, laboratories & buildings, pipelines & oil facilities, and roads, bridges & dams.
Training and Advisory Services for International Capacity Development
GEC has developed a proven, results-oriented approach to implementing capacity development initiatives in challenging international environments. The challenges of improving the execution of operational and administrative business processes in war torn populations, developing nations, and newly industrializing countries are significant. Identifying and managing the risks associated with capital intensive projects from the feasibility stage through engineering, procurement, construction, and operations in many cases seems insurmountable. GEC has provided training and consulting services in project management, business process improvement, accounting, and information technology to clients in private industry and government/ministry sectors such as Construction, Municipalities and Public Works, Water Resources, Agriculture, Electricity, and Oil in Central and Eastern Europe, the Middle East, Africa, Asia, and North America.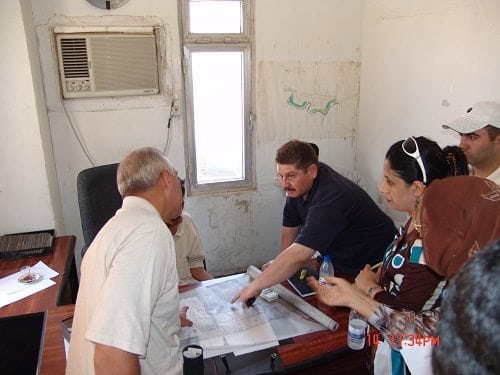 If you have any questions about our services or if you would like to get started by scheduling a consultation, please Contact Us at 678-525-7677 today.